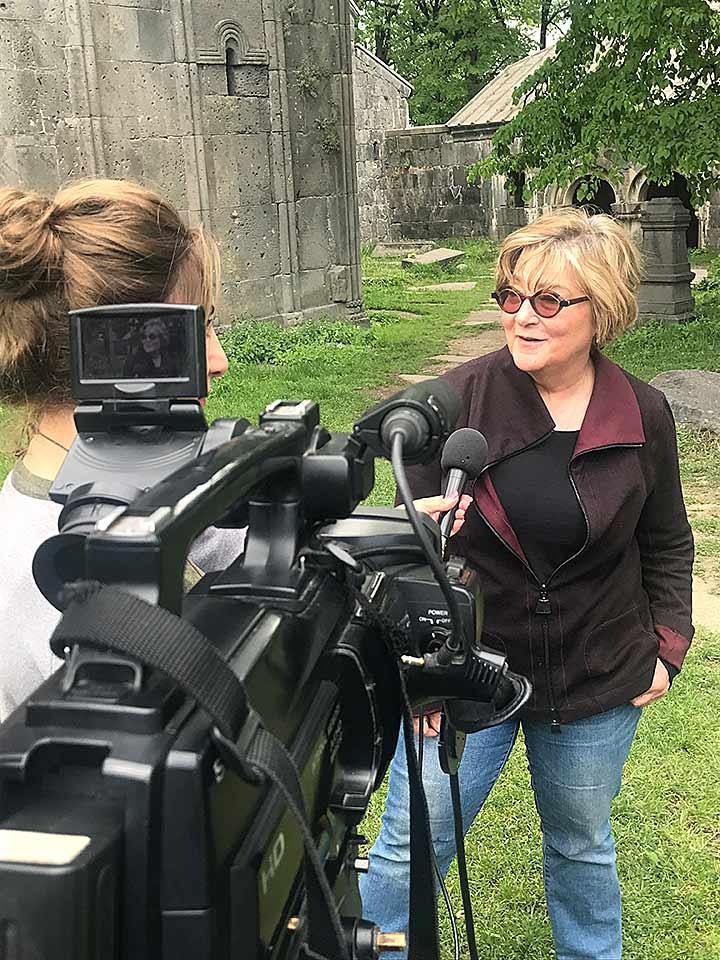 While visiting an Armenian church in a town near the Georgian border, a TV crew from the national Armenian channel showed and asking what the visitors thought about Armenia, Here, Toby is being interviewed.
About Toby
As founding principal of Levy Design Partners in 1979, Toby Levy has overseen and participated in all aspects of Levy Design Partner's work from programming to design, design production, and construction. Her celebrated and widely recognized portfolio earned the distinguished Fellow designation (FAIA) from the American Institute of Architects, For more information, please visit levydesignpartners.com.
She has taught architecture at the University of California at Berkeley, Columbia University and the California College of Arts and Crafts. Toby is a graduate of Barnard College and the University of California Berkeley College of Environmental Design. Toby's extensive travels in Europe, Southeast Asia, Central Asia and Japan, amongst other parts of the world, have infused her sense of design as well as her watercolors.
"Watercolors allow me to study the built world and how it is seen in its setting. As an architect, I design buildings but they come to life when they are lit by the sun. Whether it is a building in the landscape, a portion of a structure or and interior detail, it comes alive as it is illuminated, and that is what I am trying to understand and capture."